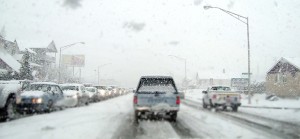 If you are a driver, you may have experienced a problem with your vehicle while out on the road. Whether your car won't start, a flat tire, ran out of gas or locked your keys in your car. Whatever the situation might have been and whether your are an experienced driver or not, you know the immense amount of frustration and panic that most likely kicked in.  Think others would feel the same?  You're probably right. Why not help out a fellow driver by offering a Dr. Hook prepaid gift card. This takes the hassle out of trying to figure out what to do when caught in a jam. Plus, providing that extra financial help during an emergency situation is an added bonus.
Not sure who to give it to? Dr. Hook offers complete roadside assistance to every type of vehicle, from cars to big rigs. We also provide roadside assistance to company vehicles.
Our employees are constantly trained, upgraded, and certified in all aspects of the Towing and Recovery Industry. All our calls are answered 24 hours a day, 365 days a year.  Make driving one step easier by offering someone a Dr. Hook pre-paid gift card.  You may conveniently purchase a gift card on our website or learn more about Roadside Assistance.