---
Our Story
History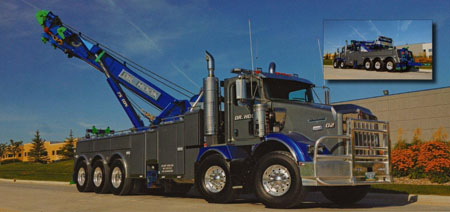 Dr. Hook was established in 1982 and now responds to over 110,000 service requests each year. Our firm utilizes the Initiative, Talent, and Teamwork of over 100 of the best-qualified individuals to respond to these service requests.
Dr. Hook has made significant investments in purchasing the right equipment and trucks to handle the markets unique towing and recovery requirements. This investment translates into safety, efficiency, and peace of mind for both our customers and our employees.
Computerized dispatching along with over 65 various state of the art towing vehicles allows us to maintain our position as the "premier" service provider in our area and one of Canada's largest towing and recovery firms.
Driver Training and Certification ensures that each service is delivered by a competent and experienced operator.
Dr. Hook provides service to the City of Winnipeg and throughout Manitoba. If your needs extend outside of the province, we offer long-distance towing and recovery within Canada, including British Columbia, Alberta, Saskatchewan, Ontario, Quebec and also in the United States. Dr. Hook also provides its services to Manitoba Public Insurance (MPI) and R.C.M.P in addition to several thousand other Automotive, Equipment Rental or Transportation related businesses.
Our Emergency Spill Response services are available to Manitoba.
View our Roadside Assistance and Towing Services
Corporate Safety Program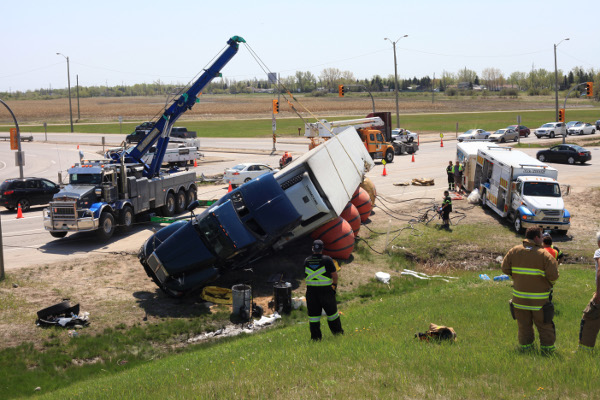 Dr Hook makes every effort to ensure the Health and Safety of our Employees, Customers and the Public.
Dr Hook has aligned itself with 1Life Work Safety & Health, one of Manitoba's leading Experts in Workplace Safety. This association ensures that all of our Employees receive all necessary Safety Training and Skills to perform their duties in a Safe and Healthy manner in accordance with the Manitoba Work Place Safety Act.
Recently Dr Hook and its Employees and their families supported the "Move Over Law" for Tow Trucks which was passed through the Manitoba Legislature in the fall of 2010. This Legislation makes it an offense for motorists who fail to move over for stopped Tow Trucks working on the side of the roads.
Each year 60 to 70 Tow Operators are killed on North American roads, making this industry the highest death rate per-capita second only to Law Enforcement Officers.
Training is by far our greatest investment in our people. Each Operator is trained in all aspects of their duties, and Certification is obtained through "WreckMaster" Internationally acclaimed and recognized as an Industry leader in Training and Certification.
Advanced training courses in Light and Heavy Duty Recovery, Rigging, Load Securement, and Dangerous Goods Handling and Transport are required, as well as training in the operation of Lift Trucks, Boom Lifts, Aerial Devices and Fall Arrest. All of these are provided to ensure Safety.
All our Operators are clothed in Reflective High Vis clothing year round. This ensures that they are visible by motorists 24 hours a day. Recent changes in the Manitoba's Work Place Safety Act require our Operators to possess and wear additional PPE (Personal Protective) items such as Hard Hats, Steel Toes and Safety Glasses. These items add to the Safety of our Operators. Operators are also required to conduct Safety meetings prior to beginning all complex recoveries in addition to preparing "JSA" Job Safety Analysis form documenting all Job Hazards.
All of these requirements add to the Safety of our Employees, Customers and the Public to which we remain Whole Heartedly Committed.
Dr Hook Towing Services Ltd
President
Nick Roscoe
In the Community
Dr Hook Towing is committed to providing a positive contribution to our Community, as well as being a good corporate citizen. As a Corporation and Individuals we strive to:
Be responsible for all of our actions.
Respect our Employees, Corporate Customers, and the Public in heart, soul, body and mind.
Deal honestly and fairly with everyone we come in contact with.
Consider the Environment and Others in our decision-making processes.
Guarantee our survival and profitability in the market place ethically and honestly.
Give back to our community and society, as well as its health and well being.
Listen to our clients and each other to grow and understand.
Community Support
Teddy Bear Picnic
Lockport Children's Festival
Boo at the Zoo
Victory Lane Speedway
Santa Claus Parade
Old Parts – New Starts (Habitat for Humanity)
United Way Semi Truck Pull
Circus Daddy
Parkinson's Society
Red River Exhibition Foundation
Relay for Life
Special Olympics World's Largest Truck Convoy
In Memory of Amanda Frizzley
March 26, 1981 - September 30, 2007 - In the Line of Duty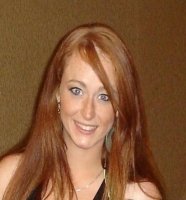 While on shift operating her tow truck Amanda died in a motor vehicle accident. Dr. Hook Towing Services Staff and Management wish to express our deepest sympathies to Amanda Frizzley's family and friends. Each of us at Dr. Hook is also feeling the significant loss of a truly special person. Amanda was one of a kind and had a smile for each of us every day. She performed her duties with great pride and enthusiasm. All of us will miss her.
We trust that the experts of the Winnipeg Police Service will in the due course of their investigation provide us with the information and answers that lead to Amanda being taken from us far too early.
Dr. Hook Towing Services Ltd.
Nick & Julie Roscoe