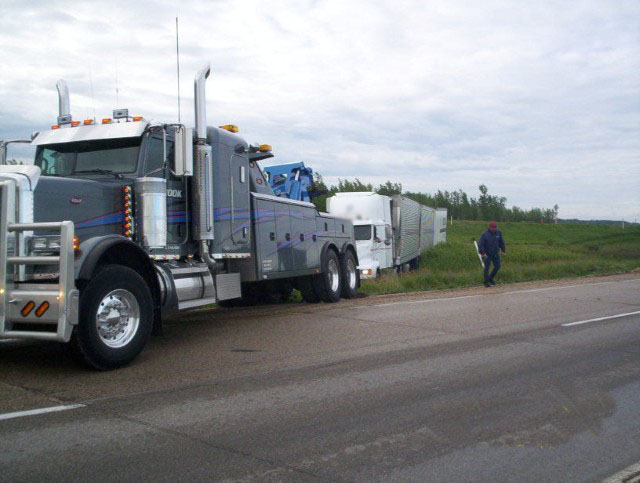 When you run a business that depends on wheels, any lost man-hours can be costly. If one of your rigs breaks down, you need to know that help is available and just a phone call away.  Getting assistance and the right equipment to the scene as promptly as possible is essential to your bottom line. When you call Dr. Hook, we will get your vehicle back on the road as quickly as we can, and your driver out of harm's way. We offer emergency and scheduled service with direct dispatch 24 hours a day, 7 days a week.
Our services include:
Our state-of-the-art vehicles can handle any size job and our team of highly-trained professionals are dedicated to delivering courteous and efficient service. Our business is helping people, and treating each person with dignity and respect. When you give us a call, know that you can rely on Dr. Hook Towing to dispatch the best-trained, best-equipped heavy equipment towing operators in Manitoba, to keep your business moving.
To learn more about our commercial vehicle assistance capabilities, call Dr. Hook today at 1-800-561-4665 or fill out our contact form now.