Dr Hook Towing is committed to providing a positive contribution to our Community, as well as being a good corporate citizen. As a Corporation and Individuals we strive to:
Be responsible for all of our actions.
Respect our Employees, Corporate Customers, and the Public in heart, soul, body and mind.
Deal honestly and fairly with everyone we come in contact with.
Consider the Environment and Others in our decision-making processes.
Guarantee our survival and profitability in the market place ethically and honestly.
Give back to our community and society, as well as its health and well being.
Listen to our clients and each other to grow and understand.
Community Support
Teddy Bear Picnic
Lockport Children's Festival
Boo at the Zoo
Victory Lane Speedway
Santa Claus Parade
Old Parts – New Starts (Habitat for Humanity)
United Way Semi Truck Pull
Circus Daddy
Parkinson's Society
Red River Exhibition Foundation
Relay for Life
Special Olympics World's Largest Truck Convoy
In Memory of Amanda Frizzley
March 26, 1981 - September 30, 2007 - In the Line of Duty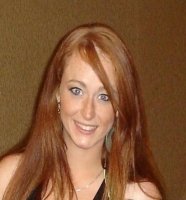 While on shift operating her tow truck Amanda died in a motor vehicle accident. Dr. Hook Towing Services Staff and Management wish to express our deepest sympathies to Amanda Frizzley's family and friends. Each of us at Dr. Hook is also feeling the significant loss of a truly special person. Amanda was one of a kind and had a smile for each of us every day. She performed her duties with great pride and enthusiasm. All of us will miss her.
We trust that the experts of the Winnipeg Police Service will in the due course of their investigation provide us with the information and answers that lead to Amanda being taken from us far too early.
Dr. Hook Towing Services Ltd.
Nick & Julie Roscoe