Medium Duty Recovery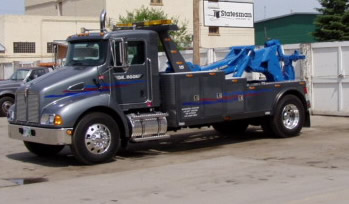 Towing and recovery of 1,2,& 3 ton vans, trucks & buses.
Heavy Duty "surge" protected boosting, gas & diesel units.
Local & Long distance towing, Canada & USA.
Contract Towing for dealers and businesses.
Class A,B,& C RV towing and recovery.
Portable offices or construction trailers (wheeled units).
Extrication from mud, snow, ditch, or construction sites.
Towing of disabled and replacement trucks, vans, or school buses.
Direct dispatch 24 / 7 (not an answering service).
All services provided with certified tow truck operators and fully "insured" units.